Dealing with us means knowing who you're dealing with
Build trust and protect yourself, and your clients, from potential scams or fraud. When you send a verification request with Vaultie, your client will upload a copy of their government-issued ID, tested against a live selfie, and Vaultie uses biometric verification to confirm your client is who they say they are. 
The ultimate continuous KYC solution for lawyers in North America
Vaultie's KYC integrated digital documents and identity verification protocols test the authenticity of a government-issued ID through a biometric. The passing of the biometric and ID test is delivered to you in an auditable report, leaving you with nearly zero doubt about knowing your client. 
We show our work when it comes to compliance. Our Authenticity Report shows a FINTRAC and FinCEN compliant identity verification, which you can use to satisfy your KYC requirements.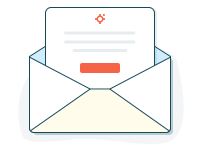 Sign up for our newsletter to stay in-the-know about all things digital trust
What your authenticity report will look like:
No account creation is required. To access the report, simply use your phone's camera app to scan the document's QR code, and the report will be available to you free of charge.
With your authenticity report, you'll also get these bonus features:
Our digital proof is the real deal. It's W3C-compliant, and includes a digital signature, government identification credential, and a picture taken at the time of signing. That's three levels of security to prove the validity of the signature. You can rest easy knowing your document is protected and tamper-proof.
Our digital signature provides you with of all the necessary information about the signer's ID and facial verification, timestamps, and fields filled out. You can also enlarge the signer's selfie taken at the moment of signing. Verified ID badges offer a complete digital trail, including the document type and ID check date.